器を楽しむENJOY THE UJOYAKI
Taking in Nature
With its soft curves, handmade tableware gives a homey touch to the arrangement of dishes. As they haven't been glazed, the tableware of Tsugaru Ujoyaki brings forth both the aesthetics and the flavors of food. Eating is something we do every day, so it is our hope that our tableware brings you as much comfort and security as the food itself.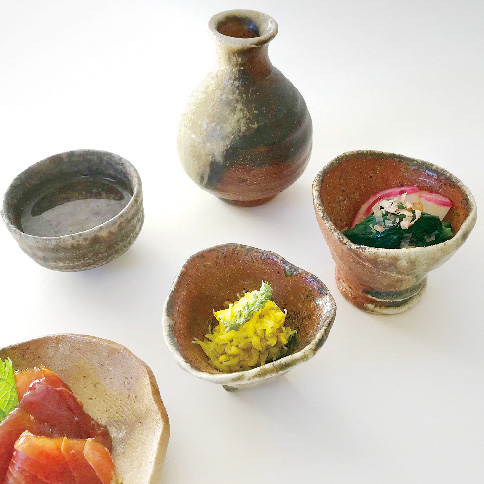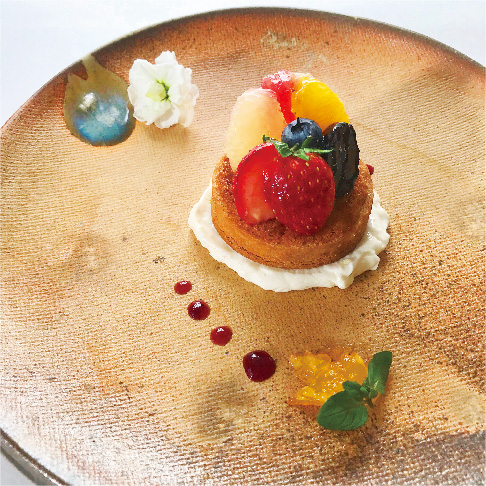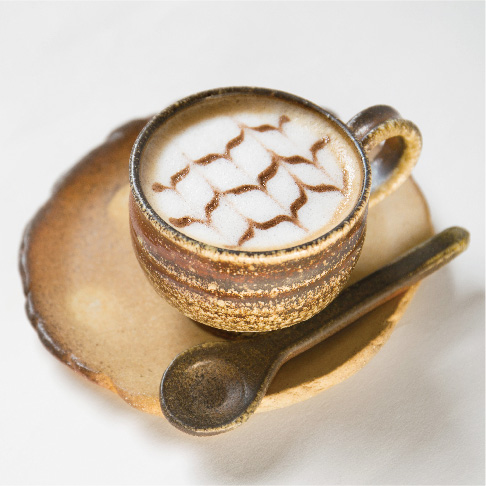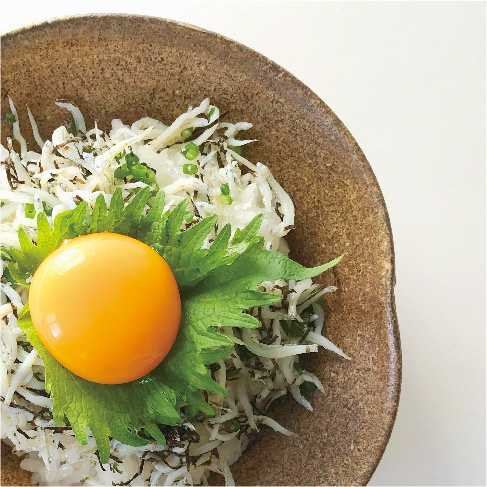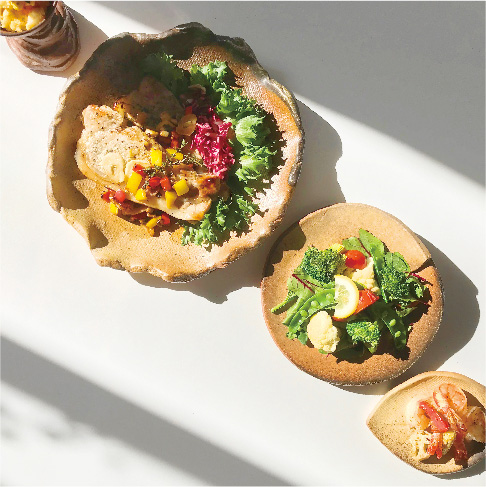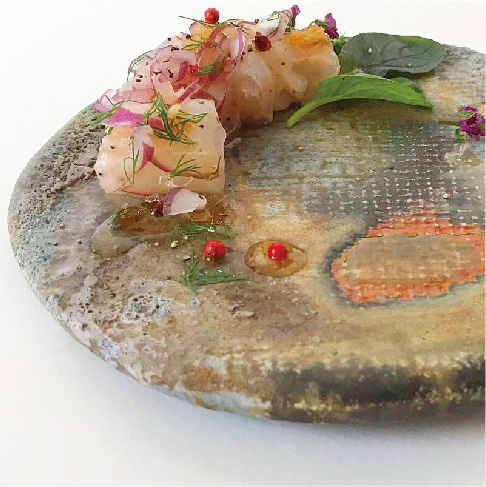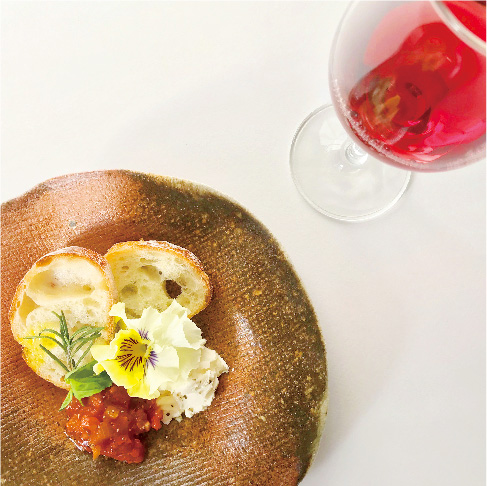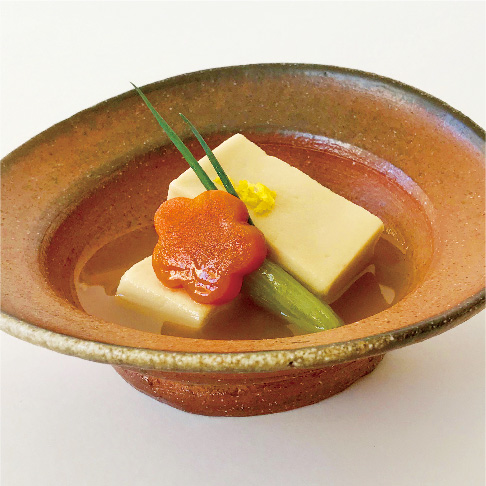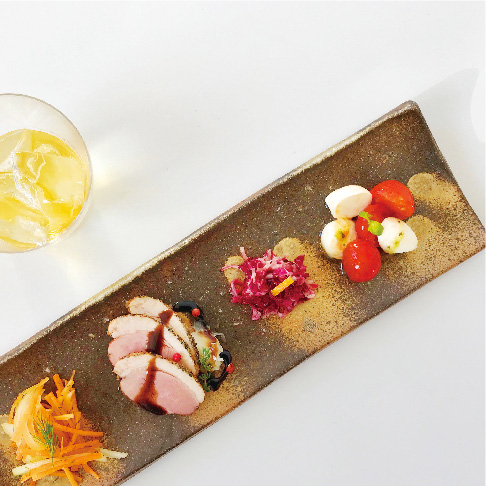 Tableware that Breaths
Vessels of Nature Glaze holds seasonal plants gently—the kindness that is embodiment of the blessing of the nature. As vessels of Tsugaru Ujoyaki are porous and contain air, both water and plants can be kept in a good condition. It is as if the vessel itself is breathing. You can enjoy seasonal colors at its bets, at your own pace.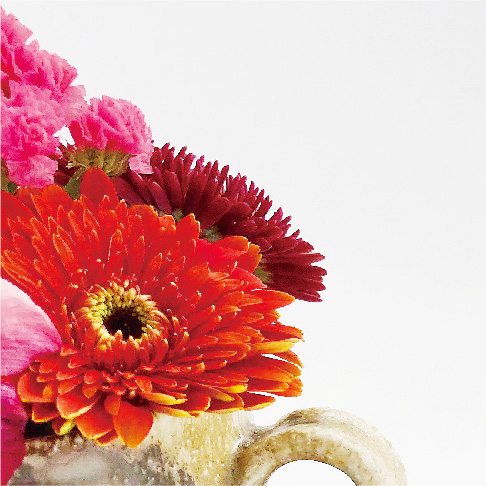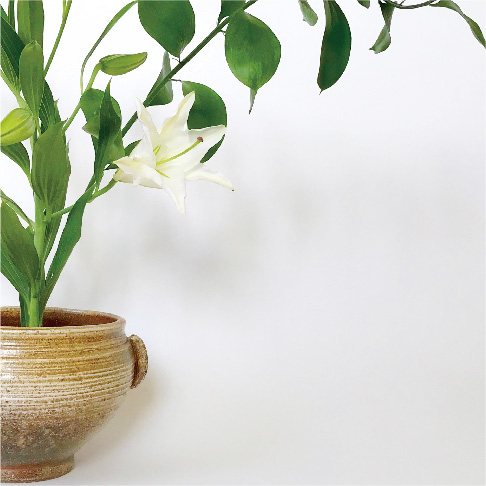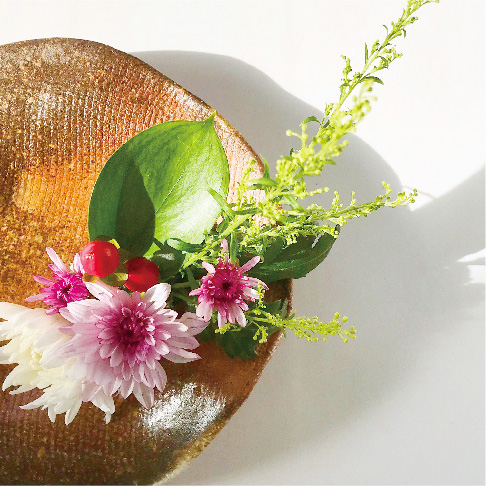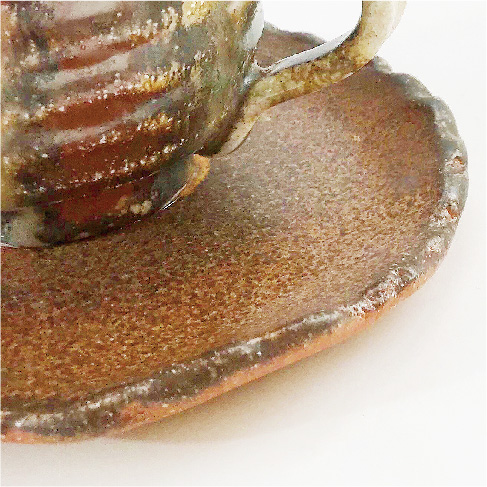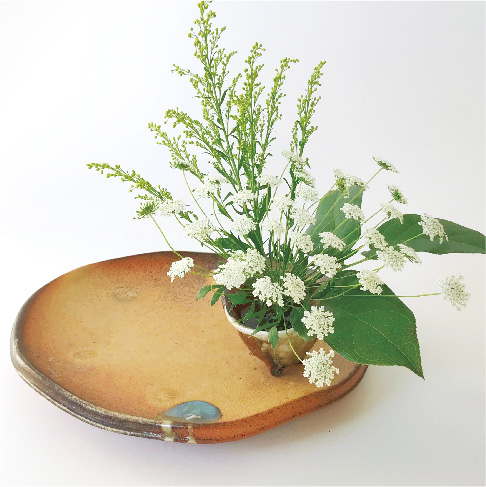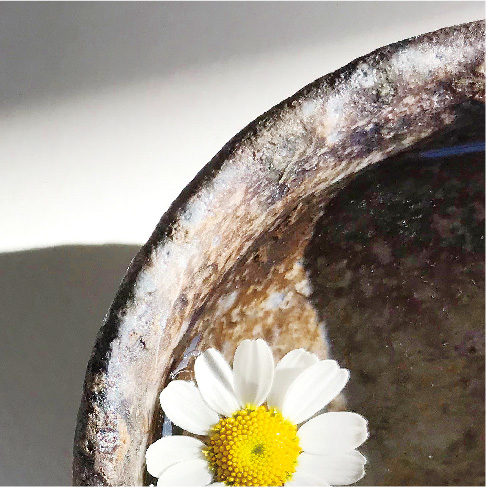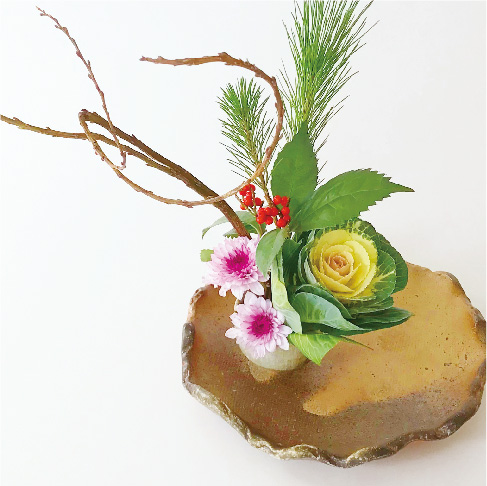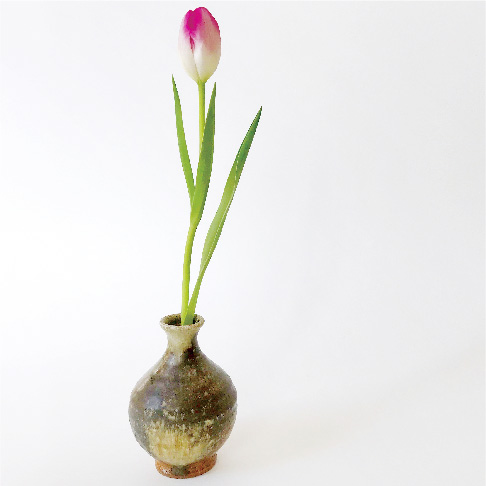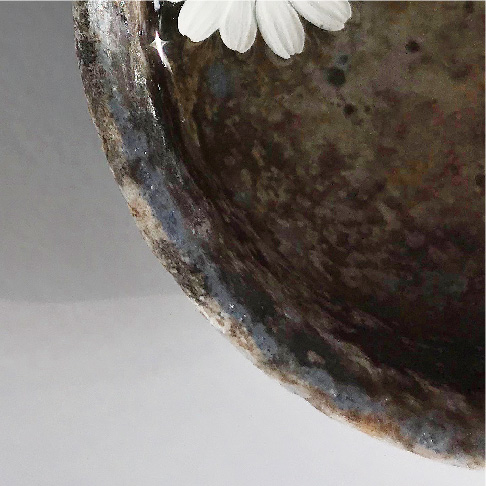 Enjoying Tea Ceremony
With a long history and comprising so many elements, one calls tea ceremony a general art. In its core is hospitality. It is about hosting your loved ones, close friends, or even yourself, getting away from hustle bustle of everyday. Tea ceremony items by Tsugaru Ujoyaki pleasantly illuminate such important moments. Integrate a touch of traditional Japanese culture in your everyday life.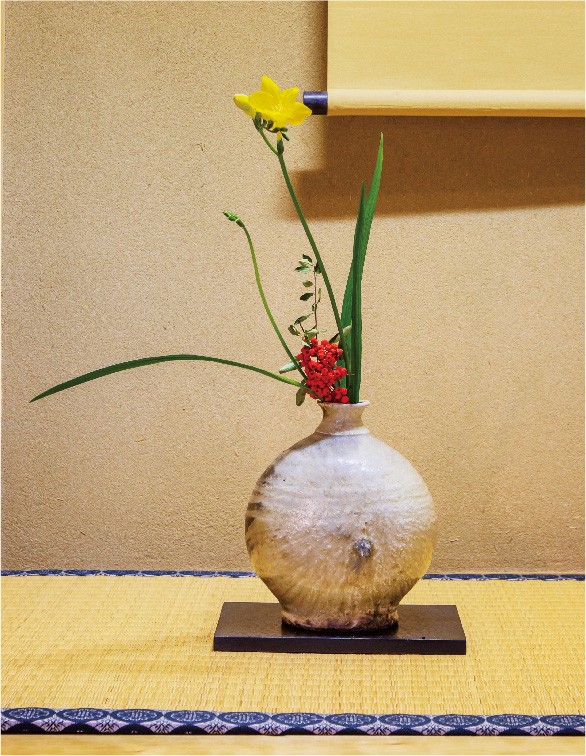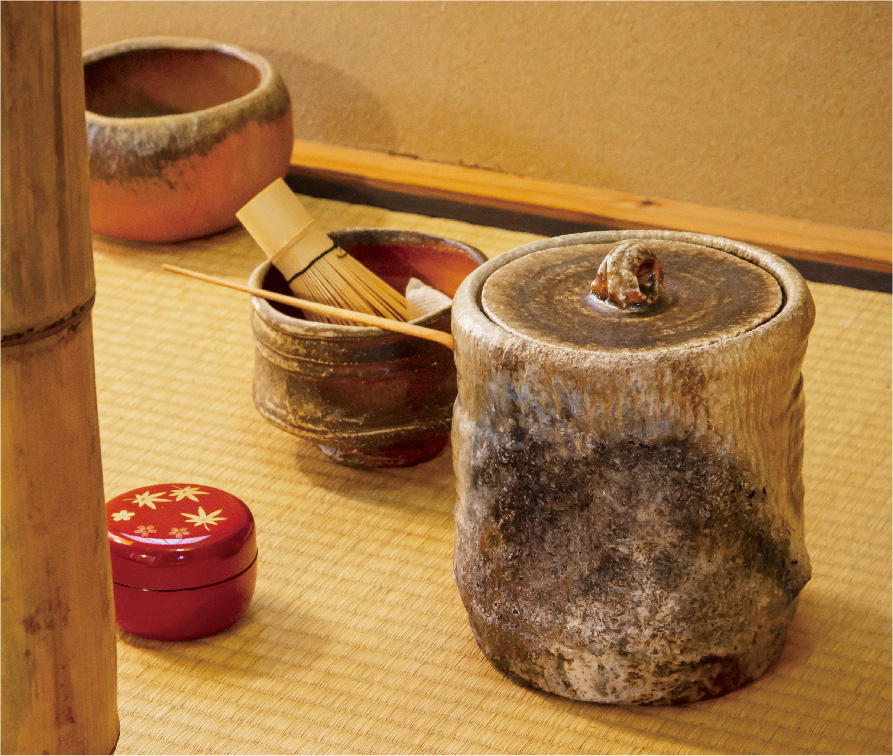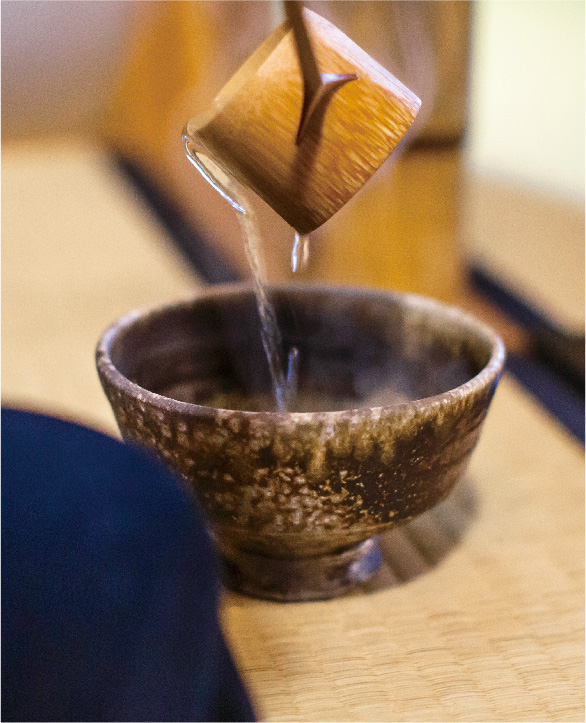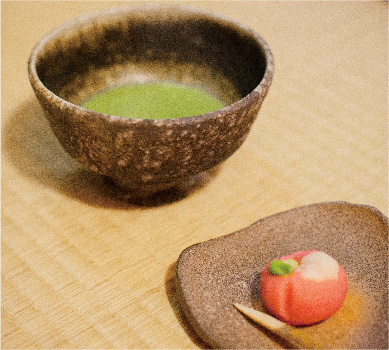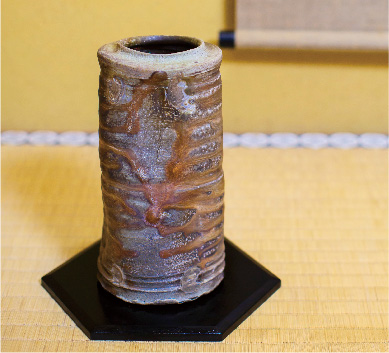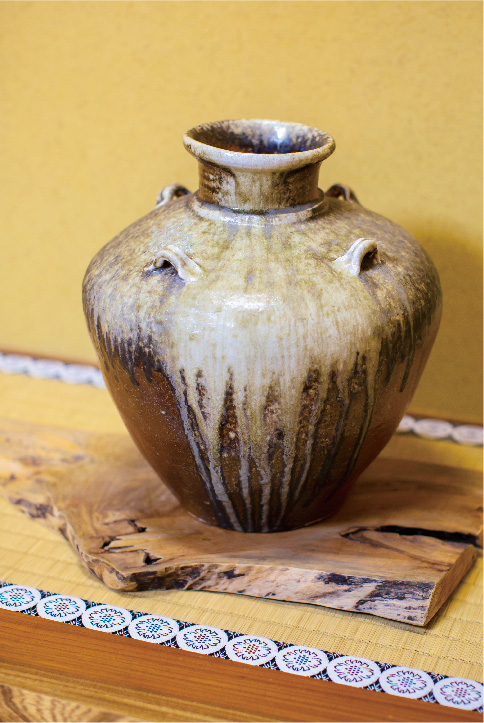 By Your Everyday
Put it as is at the entrance or at the corner of the room where you relax, give it a little more presence as an object or a vessel to further integrate Nature Glaze into everyday life—use Tsugaru Ujoyaki items as you feel like, depending on the occasion or season. Illuminate your space freely with the gentleness and strength of the nature.